[ Up ]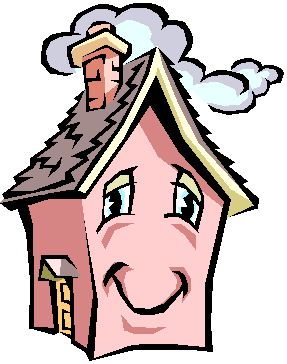 On this page I shall include links to other Dolls House and related sites. If you would like me to include your site here just Email me your web address and link information here. All I ask is that you include a link to this site on yours.
It should read something like this:
Taylors Tiny Treasures - Specialising in hand made 1/12th scale dolls house accessories. Books, Games, Foods and other Sundry items. Find that something different for your house, special orders and personalised products available.
Checkout the following links to an interesting selection of Dollshouse Sites
Dollshouse-Info - This site has loads of information for miniaturists, one to spend some time browsing.
Pat and Harry Bradley - Detailed information about the making and furnishing of 2 different doll's houses, lots of pictures.

Buy a beautiful dollshouse from the Frodingham Dollshouse Collection - Totally hand built traditional English dollshouses in 1/12th and 1/24th scale. Each dollshouse is different. Handcrafted from best birch ply and various hardwoods. MUST be seen!
Dane Valley Dolls Houses - Handcrafted Dolls Houses and Gifts - A distinctive range of quality individually handcrafted English dolls houses and gifts created by Ian Clarke in his country workshop in Cheshire, England.
Borcraft Miniatures - Manufacturers of 1/12th & 1/24th Scale Architectural Mouldings, Doors, Windows, Fireplaces and Furniture and Room Box Kits for Dolls Houses.
CaroDoug Miniatures - Produce an exquisite range of limited edition, high quality handmade 1/12th scale period settings to grace your dolls house.
Buttercup Miniatures - Miniature knitting and crochet patterns for dolls houses including 1:12th - 1:24th ( half inch ) scale plus wool, needles, kits and accessories - From Tudor times to the present day.
Dollshouse fabrics from Tudor times to Present Day - The Linen Press sells a unique selection of 1:12th scale period textiles from Tudor, Stuart, late 17th to early 18th century, early Georgian, Victorian and 1930's. A unique and unusual website - must be seen!
Forget-Me-Not Miniatures - Forget-Me-Not Miniatures produce and supply a unique and unusual range of 1:12th and 1:24th scale Furniture and Accessories for Dolls Houses, many items being Handmade.
1:12th and 1:24th scale Doll Houses & Dolls House Accessories - Our online store at A Miniature Marvel contains a large selection of dolls house miniature products divided into easy to navigate categories. We have a growing list of dolls house shop and pub related items, as well as dolls house furniture and dolls house accessories.
Platts Mini Packages - Sell a huge selection of miniature branded cartons, packaging and bottles (as well as other items & accessories) in 1/12th scale to compliment your dollshouse or miniature world. Our 1/12th scale miniatures of general household goods span from 1800 to present day. Buy online from our Web Store.
Thoughts that Count - the largest specialist shop for miniatures in Cornwall. This website details a few of the miniatures we produce together with the extensive range of items available from our world wide suppliers.
Miniatures In Smaller Scales - At last, buy the Newest American Imports including Smaller Scale Miniatures in quarter, half and micro miniatures right here in the UK from our Online Store. House kits, Furniture, Miniature Kits, Accessories and our very own handcrafted miniatures. A must see!
Small Wonders Miniatures - Small Wonders Miniatures sells stunning range of 1/12th scale Miniature Furniture & Accessories, handmade by UK and USA Craftsmen and all at affordable prices to enhance your Dolls House & Miniature World.
Janet Goodrick Miniatures - Wide range of handmade unusual accessories, including fabulous jewellery displays with real opals, sweets, Christmas items, ladies hats and bags, few toys and much more.
1/12th scale items for Dolls House Kitchens - Country Contrast specialises in 1/12th scale items for dolls house kitchens, creating quality realistic foods and an extensive range of 'distressed' enamelware. In addition, I retail furnishings and accessories to complement the kitchen, scullery and laundry.
Miniatures Fairs UK - A site to find Miniature Fairs and Dolls House Fairs near you. Quite simply this is an essential reference site if you are a dedicated dolls house collector, a miniatures enthusiast, or just curious.
Teddy Bear & Dolls House Miniature Fairs - Experience the exquisite world of dolls house miniatures & teddy bears, visit one of Wendy's World Fairs where you will find exhibits, displays and demonstrations by some of the leading craftspeople in this field.
Miniature Shows USA - Comprehensive listings of all Dollshouse and Miniature Shows in the USA.
Internet Banner Advertising for Miniature Traders - Bespoke Banners create and run Internet Banner Advertising Campaigns specially for those in Miniatures & Dollshouse Industry.
---
Copyrightę Jill Taylor2008